Ports Services

| Country | Ports |
| --- | --- |
| America | Main Ports |
| Australia | Main Ports |
| Bangladesh | Chittagong, Dhaka |
| Burnei | Muara |
| Cambodia | Sihanoukyille, Phnom Penh |
| E.Africa | Dar-Es Salamn |
| India | Mumbai, Madras, Calcutta |
| Indonesia | Jakarta, Pontianak, Surabaya, Medan |
| Jordan | Aqaba |
| Myanmar | Yangon |
| Philippines | Manila, Santos, Davao, Cebu |
| Sarawak | Kuching, Sibu, Bintulu, Miri |
| Sabah | Kota kinabalu, Labuan, Sandakan, Tawau |
| Srilanka | Colombo |
| South Africa | Cape town, Johannesburg, Durban |
| Singapore | Singapore |
| Vietnam | Hochiminh, HiPhong |
| Malaysia | Port Klang, Pennag, Pasir, Gudang, Malacca, Kuantan |
| Mauritius | Port Louis |
Scope of Services
We offer various shipping services, including:
Container and Tanker operator to and from various ports.
Flexitank container Services for Transportion of Liquid cargoes to destinations.
Internation Sea Freight Forwarder
Cargo Consolidation
Customs Clearance for Import & Export
Inland Transportation Services
Door to Door services
Port to Port Services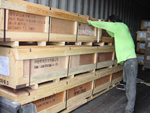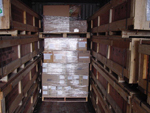 We also represent an international ISO tank operator Merlion Holdings Pte Ltd. whose head office is in Singapore. They have 25 years experience in providing special solutions in tank operations with a worldwide net work that includes Europe and USA. Operating out of Bangkok/Laem Chabang Ports, our ISO tanks are regularly carrying HAZARDOUS cargo to various destination.